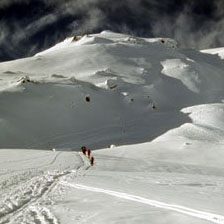 Jörn Hoffmann
---
---
Current Work:
I work with the German Space Administration (DLR) on Earth Observation programmes. My primary responsibilities are the European Copernicus programme and the GEO initiative.

In this function I support the Federal Minstry of Transport, Building and Digital infrastructure in coordinating national Copernicus activities and communicating national priorities to the European Commission and the European Space Agency.

Further, I work in the national GEO Office of Germany.
---
Contact info:



Jörn Hoffmann
German Aerospace Center
Space Agency
Königswinterer Str. 522-524
53227 Bonn
Germany


Maps &amp Directions


office:
Room 263


office phone:
+49 (228) 447-269


fax:
+49 (228) 447-747

---
Last modified: December 25, 2012.